Friends Select Specialty Camps
Art, Meditation and Mindful Movement | Ages 7-10
June 20-23 | June 26-30 | July 3-7
July 10-14 | July 17-21 | July 24-28
Each weekly session focuses on a different theme. Through a variety of games and activities, students learn affirming, empowering meditation techniques and self-regulation skills, along with simple yoga poses and sequences. These practices are mindfully integrated with a selection of 2D and 3D art projects to provide each student with a unique, creative and FUN summer class experience!
*campers must register for both weeks
Students will creatively depict a narrative arc through digital and traditional drawing and mixed digital media, learn technical processes of digitizing and uploading work to the web, and begin building a website. By the end of this eight-day course, participants will exhibit a body of work in an online portfolio that they can continue to build independently and use for years to come.
Digital Art
Storytelling
Drawing From Life
Composition
Creating Websites
*campers must register for both weeks
Beats aren't just for the hit-makers! Join us in exploring the world of digital music this summer. Students will learn to use digital audio workshops, a foundation for how music is made and assembled today, by creating their own audio "sketches." We'll be both in and out of the studio, working directly with digital instruments and computer software while also venturing into the city to capture and remix its sounds. By the end of the course, students will have an audio portfolio, a culminating project, and a basis of skills and resources they can continue to develop. Whether students want to learn how to make beats, record and mix their own guitar playing, or make a podcast, this is the place to be.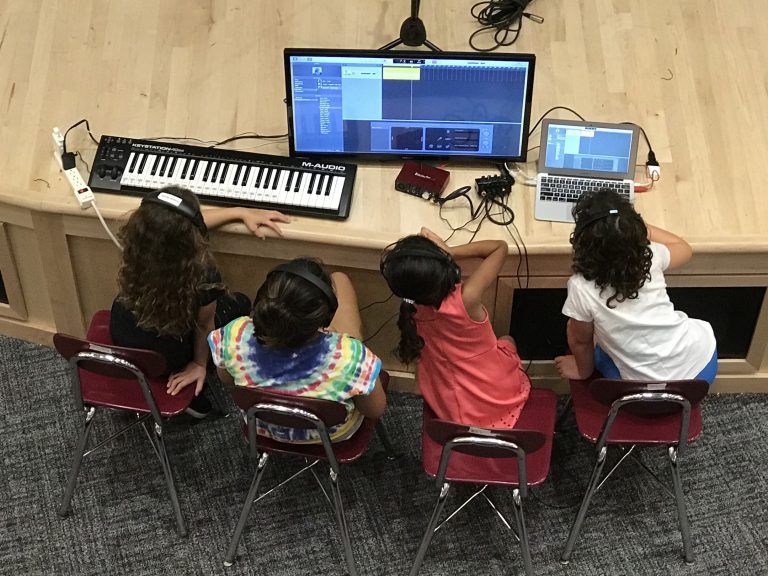 Crime Scene Investigation (CSI) | Ages 9-13
June 26-30 | July 10-14 | July 17-21
Someone or something is causing chaos at Friends Select and we need your help! Join us as a Caper Scene Investigator to and use logical reasoning and the techniques of forensic science to solve a mystery. Students will work together to collect evidence at the scene including fingerprints, hairs and fibers, and trace chemicals. After all the analysis is complete, students will combine the evidence with witness interviews to arrive at logical conclusions and solve the mystery.
Evidence Collection
Fingerprint analysis
Splatter analysis
Hair and fiber analysis
Chemical analysis
Handwriting analysis
Entomology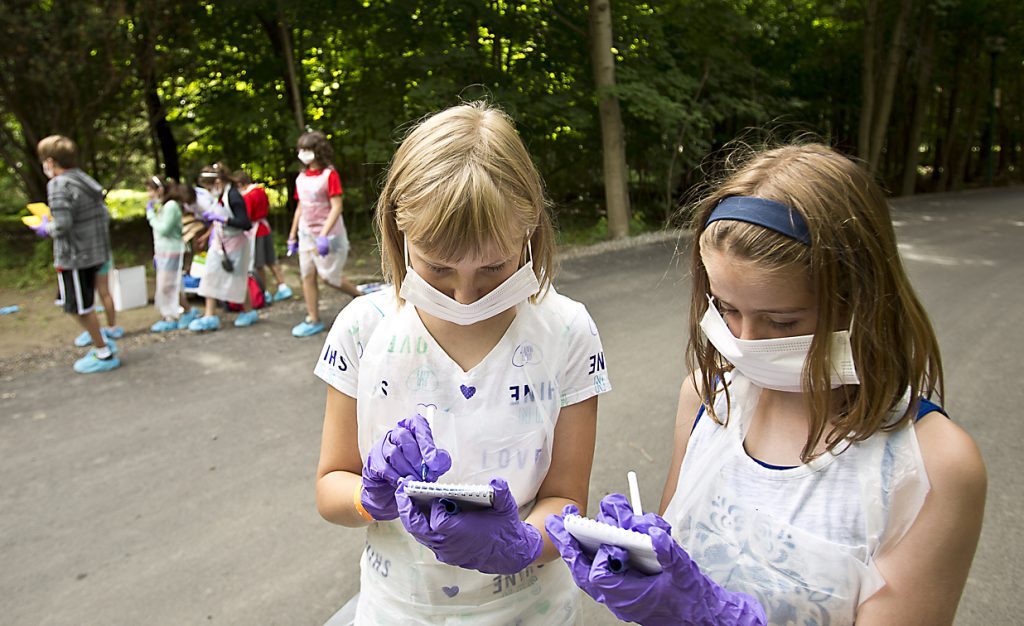 Urban Walking | Ages 10-13
Using WaWa's Welcome to America program, our group walks to museums/parks/free events happening in the city.  The course is designed to enjoy the outside and the opportunities of the city.
Previous year explorations:
Ben Franklin Bridge
Rodin Museum
Cira Green
Comcast Center Top Floors
Masonic Temple
PA Academy of Fine Arts Museum